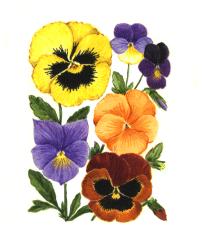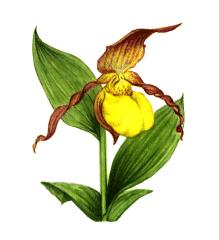 Little Grayback Farm's International Seeds
Postal Catalogs and Catalog on Disk


OUR POSTAL CATALOGS
We offer five very different postal catalogs for our customers. Please indicate which ones you desire when you write to us. Each catalog is $2.00 ($2.00 is refundable with first order) .

"OUR FAVORITE GARDEN" CATALOG:


includes over 450 selections of flowers, vegetables, herbs and more: A "must" for every gardener! Ask for "favorites" when ordering.

TREES, SHRUBS, ORNAMENTAL GRASSES CATALOG:


includes over 400 selections including our NEW Native American Seedbank. Ask for "trees" when ordering.

RARE AND EXOTIC PLANTS CATALOG:


From bonsai to vines ! Includes over 200 selections. Ask for "rare" when ordering.

HERBS FOR MEDICINAL USES PLUS SEEDS FROM THE ORIENT (COOKING AND HEALING):


Includes 220 selections plus natural pesticides and 18 types of predatory insects to protect your organic garden. Ask for "herbs" when ordering.

OUR WINTER CATALOG:


Includes our choices for your fall and winter garden both outdoors and in the greenhouse as well as some interesting seed ideas for in the home. Don't get the blahs.....get seeds! Ask for "winter" when ordering.
OUR CATALOG ON DISK

For your convience, we offer all of our seed selections on a convient 3.5 disk in either text format or HTML format for viewing on your browser off-line. Ask for "disk" when ordering. Also, indicate preference for either "text" or "HTML" format. Please note that the cost of the catalog on disk is only $2.99! No expensive printing cost and it's paperless.

Catalogs take approx 10-14 days to reach you. Remember, you can order the entire collection on computer disk for $2.99). And your catalog cost ($2.00 max) is refundable with your first order.

Send your payment (check or money order only) and order to:
LITTLE GRAYBACK FARM
SEEDS CATALOG
P.O.BOX 684
SELMA, OREGON 97538
our e-mail address



Add $3.00 additional postage for international postage if ordering out of US or Canada.
Canada residents add $1.00 for addtional postage.
To view detailed descriptions of a sampling of our seeds, go to our On-line Catalog page ! Due to limited web space, not all plants are described in our On-line Catalog page, but full descriptions are in the catalogs.